The Dominators by Jack T. Brackett - $14.95
The Dominators Hot Rod Club features a website with Club Schedule and plenty of pictures. We have reprints of the original courtesy cards, club apparell including Red (club color) jackets, similar to the earlier ones with a mild upgrade of the emblem on the back, nostalgia style car plaques, laminated member phone list wallet cards, and a display banner. The club also has its own book entitled, what else: "The Dominators". This is the story of the early club during the years 1957 to 1962.
In paperback, 277 pages, written by Jack T. Brackett, Co-founder & Lifetime Member.
E-mail Jack at cabrio1933@yahoo.com to obtain a copy.
See the book's front and rear covers below.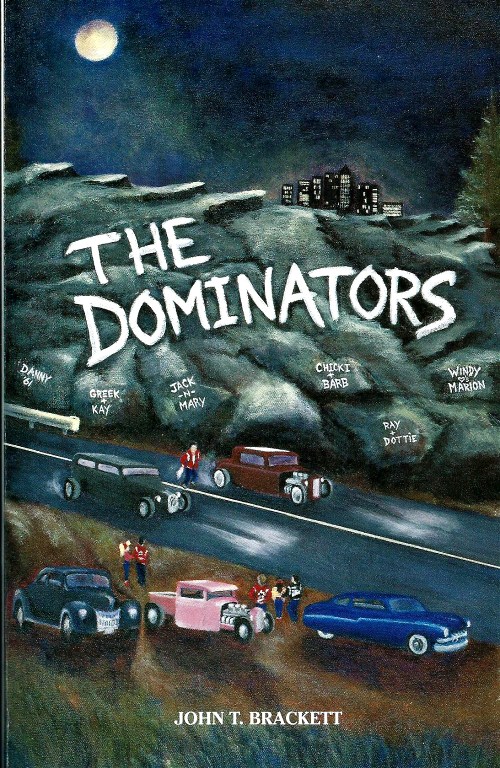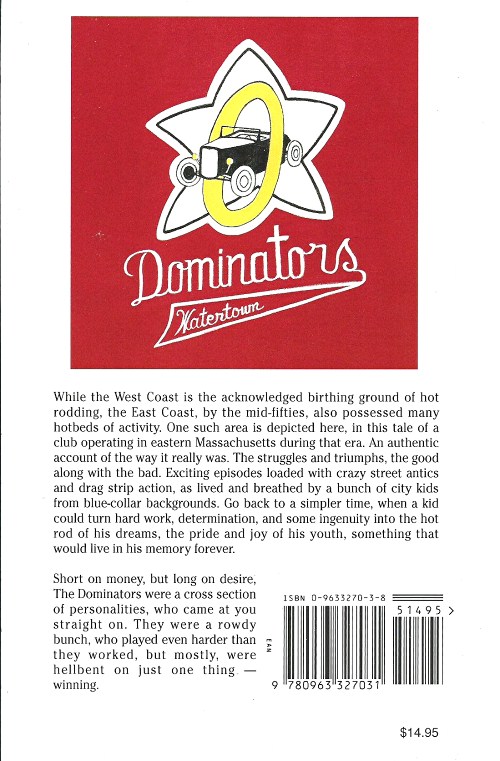 The author with his '33 Ford Cabriolet: